You can lower lifting costs without reducing production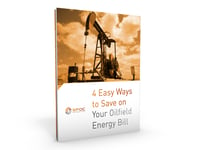 In this e-book, we'll show you exactly how the smart use of technology can lower your energy costs — a significant factor that can make the difference between making a profit or counting your losses.
In this e-book, we'll show you how to:
Reduce your Kilowatt hours consumed
Reduce KwH peak demand
Eliminate the power penalty
Decrease your system losses
Every producer we've ever worked with was interested in reducing their costs. This valuable e-book can show you how to do just that.
Fill out the form to the right and download this valuable e-book today.